Obesity is associated with multiple comorbidities1-4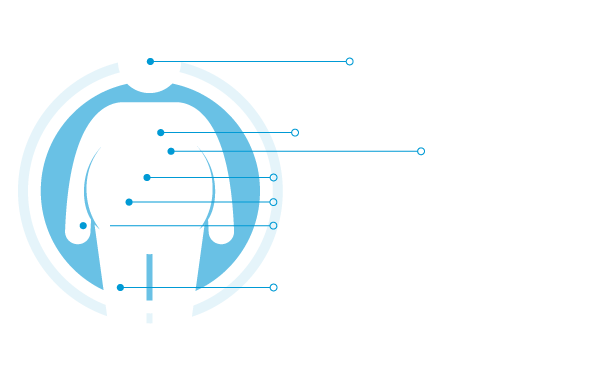 "…obesity…threatens to reduce [a person's] health in the future even if no health impairment is observed…in the present."5
Also in The Science of Obesity:
Rethink Conversation Techniques
Learn about techniques such as behavioral therapy and motivational interviewing.
Keep Exploring
Find professional organizations related to obesity, treatment guidelines, and more.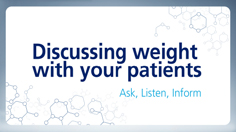 Ask, Listen, Inform
Our video, "Discussing Weight With Your Patients," can help you improve office conversations about obesity.
References:
Guh DP, Zhang W, Bansback N, Amarsi Z, Birmingham CL, Anis AH. The incidence of co-morbidities related to obesity and overweight: a systematic review and meta-analysis. BMC Public Health. 2009;9:88.
Must A, Spadano J, Coakley EH, Field AE, Colditz G, Dietz WH. The disease burden associated with overweight and obesity. JAMA. 1999;282(16):1523-1529.
Li C, Ford ES, Zhao G, Croft JB, Balluz LS, Mokdad AH. Prevalence of self-reported clinically diagnosed sleep apnea according to obesity status in men and women: National Health and Nutrition Examination Survey, 2005-2006. Prev Med. 2010;51(1):18-23.
Bhaskaran K, Douglas I, Forbes H, dos-Santos-Silva I, Leon DA, Smeeth L. Body-mass index and risk of 22 specific cancers: a population-based cohort study of 5·24 million UK adults. Lancet. 2014;384(9945):755-765.
Allison DB, Downey M, Atkinson RL, et al. Obesity as a disease: a white paper on evidence and arguments commissioned by the Council of the Obesity Society. Obesity. 2008;16(6):3.