The brain has a central role in regulating appetite and energy expenditure.1
Multiple hormones, such as ghrelin, GLP-1, and leptin, play an important role in appetite regulation.1

Metabolic adaptions to weight loss include2-6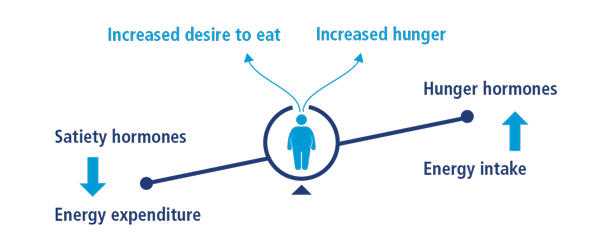 Also in The Science of Obesity:
Rethink Patient Discussions
Get tips about how to address weight-management conversations with patients.
Rethink Conversation Techniques
Learn about techniques such as behavioral therapy and motivational interviewing.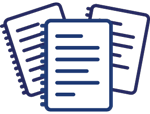 Keep Exploring
Find professional organizations related to obesity, treatment guidelines, and more.
References:
Badman MK, Flier JS. The gut and energy balance: visceral allies in the obesity wars. Science. 2005;307(5717):1909-1914.

Sumithran P, Prendergast LA, Delbridge E, et al. Long-term persistence of hormonal adaptations to weight loss. N Engl J Med. 2011;365(17):1597-1604.

Schwartz A, Doucet É. Relative changes in resting energy expenditure during weight loss: a systematic review. Obes Rev. 2010;11(7):531-547

Sumithran P, Proietto J. The defence of body weight: a physiological basis for weight regain after weight loss. Clin Sci (Lond). 2013;124(4):231-241.

Rosenbaum M, Leibel RL. Adaptive thermogenesis in humans. Int J Obes (Lond). 2010;34(suppl 1):S47-S55.

Rosenbaum M, Kissileff HR, Mayer LE, Hirsch J, Leibel RL. Energy intake in weight-reduced humans. Brain Res. 2010;1350:95-102.