Motivational interviewing1
A method of engagement to enhance motivation for change
Motivational interviewing is an engagement strategy that aims to enhance a person's motivations and commitment to change. As a method of communication, motivational interviewing is inherently collaborative, seeking to guide rather than direct patients through change. Through the strategies of motivational interviewing, health care professionals can collaboratively explore patients' motivations for change and formulate a plan of action.
The strategies of motivational interviewing include1:
Open-ended questions
Affirmative statements
Reflections
Summary statements
It can be helpful to use the acronym OARS to remember these strategies. The talking points and questions provided throughout the Rethink your obesity discussions guide model the motivational interviewing approach to help guide health care professionals in application with their patients.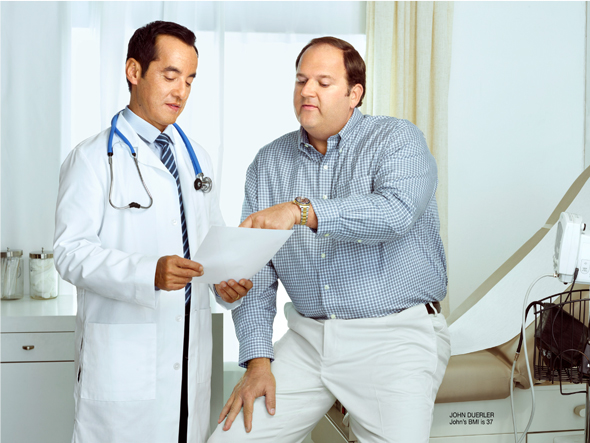 Defining motivational interviewing1
According to motivational interviewing developers Steven Rollnick and William Miller, motivational interviewing is "a collaborative, goal-oriented style of communication with particular attention to the language of change. It is designed to strengthen personal motivation for and commitment to a specific goal by eliciting and exploring the person's own reasons for change within an atmosphere of acceptance and compassion."
Also in Professional Education:
Ask, Listen, Inform
Our video, "Discussing Weight with Your Patients," can help you improve office conversations about obesity.
Reference:
Miller WR, Rollnick S. Motivational Interviewing: Helping People Change. New York, NY: Guilford Press; 2012.