Obesity is considered a global pandemic1
The global prevalence of obesity has increased significantly over the last 30 years.1
In 2012, more than one-third of adults in the United States were obese.2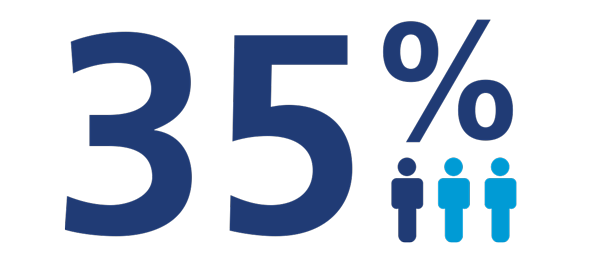 Definition of obesity
Obesity is defined by the World Health Organization (WHO) as abnormal or excessive fat accumulation that may impair health.3
BMI (body mass index) provides a convenient population-level measure of obesity.3
Classification based on BMI3
BMI=the weight in kilograms divided by the square of the height in meters (kg/m2).3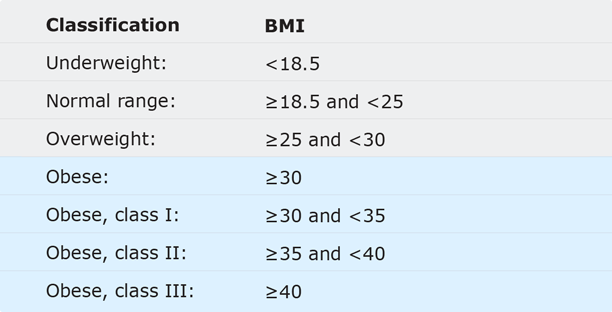 Also in The Science of Obesity:
Rethink Conversation Techniques
Learn about techniques such as behavioral therapy and motivational interviewing.
Keep Exploring
Find professional organizations related to obesity, treatment guidelines, and more.
References:
Ng M, Fleming T, Robinson M, et al. Global, regional, and national prevalence of overweight and obesity in children and adults during 1980-2013: a systematic analysis for the Global Burden of Disease Study 2013. Lancet. 2014;384(9945):766-781.
Ogden CL, Carroll MD, Kit BK, Flegal KM. Prevalence of childhood and adult obesity in the United States, 2011-2012. JAMA. 2014;311(8):806-814.
World Health Organization. Obesity: preventing and managing the global epidemic. Report of a WHO consultation. World Health Organ Tech Rep Ser. 2000;894:1-253.