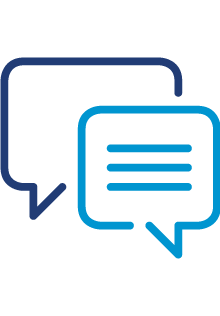 Motivational Interviewing
Learn strategies for motivational interviewing, a method of engagement to enhance patients' motivation for change.
Successful Conversations
Explore some of the factors that can help to optimize discussions about weight management.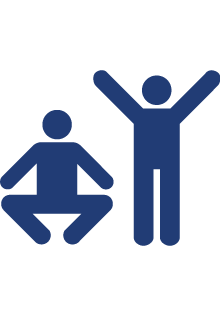 Behavioral Therapy
Discover a set of principles and skills that can be used when helping patients to modify their current lifestyle habits.

The 5 As
Read about one model for obesity management that has been associated with increased patient motivation.
Motivating patients for weight loss
Obesity is a complex, lifelong disease, influenced by genetic, physiological,
environmental, psychological, social, economic, and political factors, which
should be treated by health care professionals.1 As a health care professional, you are uniquely qualified to initiate and guide your patients through the process of weight loss, weight maintenance, and better health.
Physician-initiated discussions and advice regarding weight loss encourage
patients to change their behavior2
Collaboration, counseling, and medical support from health care
professionals helps patients achieve clinically significant weight loss2
Achieving and maintaining weight loss requires long-term intervention3
Simply by recognizing the complexities of excess weight and the implications of addressing the condition, you are ready to help your patients improve their weight, and as a result, their health.
Use the resources on this page to learn about guiding your conversations with patients.
Complimentary education materials

Rethink Obesity® Education
Details
To facilitate a good discussion with your patients, it may be helpful to use techniques including motivational interviewing and behavioral therapy. The aim of this educational booklet is to present a foundation for these techniques that will hopefully enable you to have an effective consultation around weight with your patients.
Also in Professional Education:
References:
Garvey WT, Garber AJ, Machanick JI, et al. American Association of Clinical Endocrinologists and American College of Endocrinology position statement on the 2014 advanced framework for a new diagnosis of obesity as a chronic disease. Endocr Pract. 2014;20(9):977-989.
Rose SA, Poynter PS, Anderson JW, et al. Physician weight loss advice and patient weight loss behavior change: a literature review and meta-analysis of survey data. Int J Obes (Lond). 2013;37(1):118-128.
Seagle HM, Strain GW, Makris A, Reeves RS. Position of the American Dietetic Association: weight management. J Am Diet Assoc. 2009 Feb;109(2):330-346.